Brass Roots is a New Orleans based company on a mission to provide healthy and delicious snacks that give back. Our entire range of keto friendly, plant-based products use organic Sacha Inchi Seeds as a nutritious and allergen-friendly source of protein, healthy fats, and fiber to keep you satisfied all day long.
Aaron Gailmor, our CEO (Chief Eats Officer), founded Brass Roots in 2019 after his father's heart condition drove him to learn more about nutrition. His goal was to create snacks that were nutritionally dense while still being delicious. Inspired by the optimism, perseverance, and community of New Orleans, Brass Roots was born. Aaron now leads a team of serious snackers and lives locally with his wife (Cassie), two kids (Farrah + Cooper), and their dog (Bentley)!
Mission
Brass Roots snacks give back. Our supply chain partnerships and community work support our mission to empower youth and increase access to nutritious snacks.
Our goal to give back and #SnackWithAPurpose begins with our partnership with Mercy Foundation, an organization working to provide education and community development projects in Thailand and Laos. Closer to home, we use our resources to provide free snacks and nutrition education to local organizations rooted in music education and youth empowerment.
We source our Sacha Inchi seeds from our farming partner in Thailand and Laos, who uses the proceeds to establish and fund schools in his community.
At Brass Roots, we believe that an empowered, healthy, and happy youth population is of incredible importance. We also recognize that not everyone has easy access to healthier foods. To positively impact our community and address this gap, we partner with local youth organizations to provide nutritious alternatives to traditional snacks through donation programs, as well as nutritional, wellness and entrepreneurial education where it's needed most.
Local Partners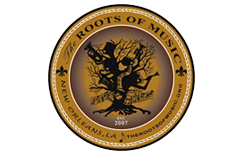 Roots of Music:
Provides musical education, among many other things, to children from low income households.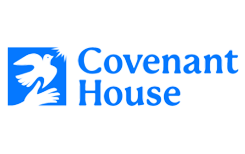 Covenant House Nola
Helps homeless youth with immediate and long term housing and needs, with the goal of long term independence.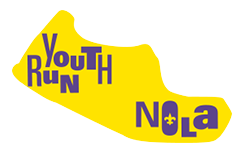 Youth Run Nola
Builds a community of healthy, young leaders through running, with a guided training program and monthly events guided by teacher-coaches and volunteers
Social &

Environmental

Impact
Sacha Inchi Growing Method
Regenerative agriculture
Organically grown
Grown in areas of high rainfall that don't tax the local water basin

Sustainable Packaging
To date, moved to 30% PCR in pouches
Goal to move to compostable pouches and glass jars by 2024
Social Impact
Sacha Inchi seeds are used as a legal alternative crop to Poppy in Thailand & Laos, from which we source
Farmers are treated well and paid a fair wage
Proceeds used to fund schools
Our proceeds used to fund youth programs